• What is a price action trading signal?
Next, let's discuss how we can use price action analysis to find entries into the Forex market from a raw price chart. As a result of years of trading the markets I have boiled down all I have learned into my own unique method of trading with price action. This method consists of a handful of very specific price action entry triggers that can provide you with a high-probability entry into the market. Essentially, what we are looking for is reoccurring price patterns that tell us something about what the market might do in the near-future.
For purposes of brevity and out of respect for my paid members, I won't give away all of my trading strategies and entry triggers here, but you can learn more about the trading strategies that I teach in my trading course. In the chart below, we are going to look at a particularly good price action signal for trading with trends; the inside bar strategy.
In the example chart below, we can see one price action trading signal that I like to use in trending markets; the inside bar setup: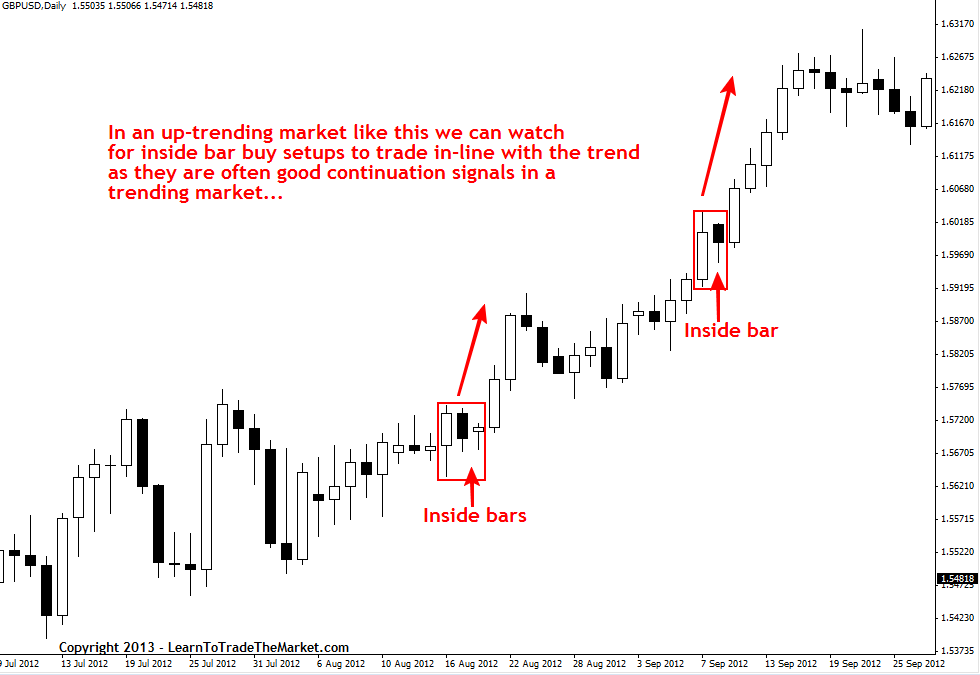 • How to use price action analysis to determine a market's trend
You will probably come across many different indicators designed to tell you what the trend of a market is. However, the most time-tested and trusted way for determining a market's trend is simply to look at the daily charts and analyze the market's price action. To identify a downtrend, we look for patterns of lower highs and lower lows, sometimes annotated by "LH and LL". To identify an uptrend, we look for patterns of higher highs and higher lows, sometimes annotated by "HH and HL".
In the example chart below, we can see examples of a downtrend, an uptrend and an uptrend changing to a downtrend: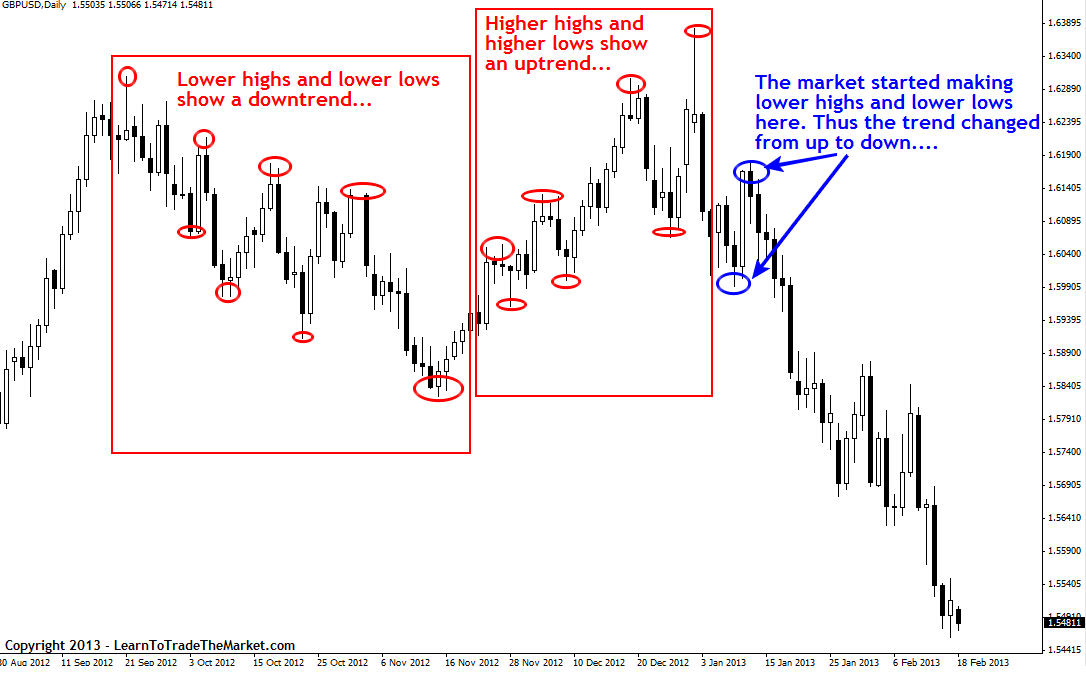 • Where and when should you trade a price action signal?
In my trading course I focus heavily on teaching my members how to trade with "confluence". When I say "trading with confluence" I am basically referring to looking for areas or levels in the market that are clearly significant. Confluence means when things come together or intersect. Thus, when we are looking to "trade with confluence" we are trying to put together an obvious price action signal with a significant level in the market. There are different factors of confluence that we can watch for, but in the chart below I am showing you price action setups that formed at key support and resistance levels in the market; support and resistance are each a factor of confluence. Note, I have shown you two more price action setups in the chart below; the pin bar strategy and the fakey trading signal.
In the example chart below, we are looking how to trade price action setups from confluent levels in the market: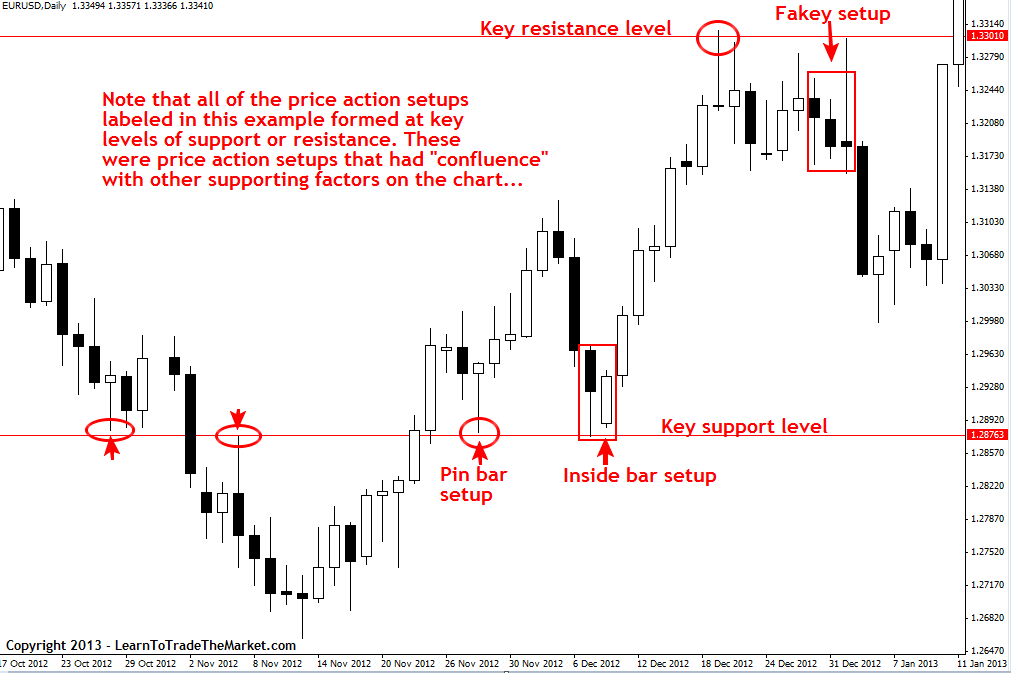 In closing…
This lesson gave you a basic overview of what price action analysis is and how to use it in the markets. From here, you should proceed to the next part of this beginner's course and continue learning about Forex and price action trading.